This is an Online Examination System / Computer Base Test (CBT) source code developed in PHP/MySQL. This web application enables students to write their exams online and see their results immediately after the exam.
The codes implemented in this project were written in a way of easy understanding and modification. Therefore this project can be perfect for you or stand as a base for further development of CBT software.
When it comes to programming, code simplicity, and flexibility matter a lot, it will enable users to further develop it to suit exactly what they need. That's only if the script features are not sufficient to the requirements.
More Scripts From DigitalwebPlus
Features of this CBT Source Code
Admin creates and manages subjects and departments
Admin creates and manages exams and students
Every exam has a unique code for the student to write the exam.
Frontend student registration
Exam time management on the date and time to write the exam.
Count down timer during the exam
Exam auto-submit when time elapses
Reload of browser won't restart the exam, rather it will pause it.
An exam mini-ranking system
Examinee feedback system, visible by the admin
Examinee result report, visible by the admin
Multiple questions single answer (objective)
Supports questions with a diagram/images
Students see their result immediately after the exam.
And many more, please check the demo link below.
Advantages of this computer-based test software
It is developed with codes easy to understand and modify
There is no license with it, which means with just one purchase, you have several installations without having to pay.
It can be hosted on a cheap server without any problem.
Test and working perfectly on all regular local servers (XAMPP, WAMP, MAMP, etc.)
The software is super fast, pages load without any delay.
Fully mobile responsive on both student and admin end.
Details of this CBT Source Code
| | |
| --- | --- |
| Script Name | CBT Wave |
| Languages | PHP, MYSQL, Ajax, HTML and CSS |
| Contains | 362 Files, 80 Folders |
| File Type | Zip |
| Download Size | 8mb |
| Status | Tested and working perfectly on local server and live server |
Script cost ₦100K or $150
You can chat us up on WhatsApp or give us a direct call "+2348035606050".
We also accept Bitcoin.

We can also help in the installation and further customization.
NEED A WEB DEVELOPER?
CALL: +2348035606050
WHATSAPP: +2348035606050
Server Requirements
Shared hosting or VPS
PHP 7.2 or higher
May support lower PHP versions, depending on the server configuration
Must support MySQL database.
PHP PDO module should be activated
More Images Below
Exam login form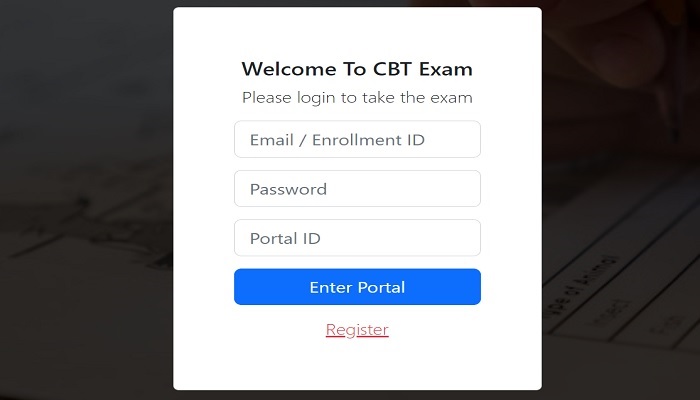 Admin Dashboard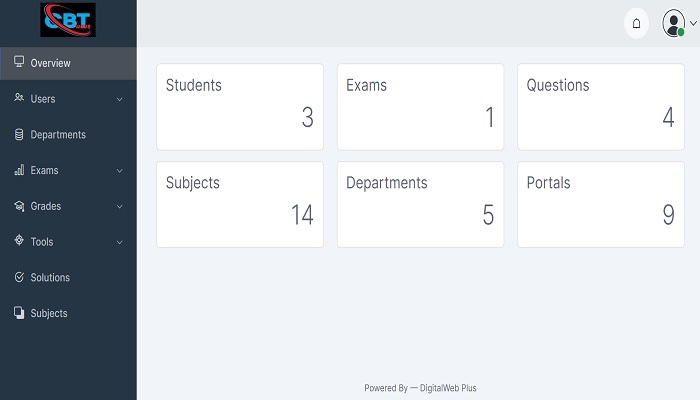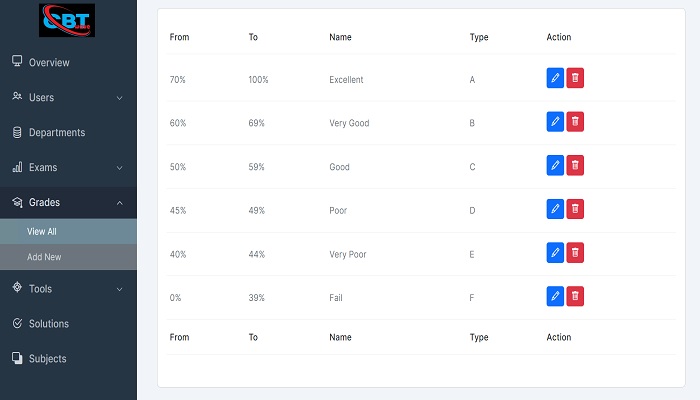 Students Exam Dashboard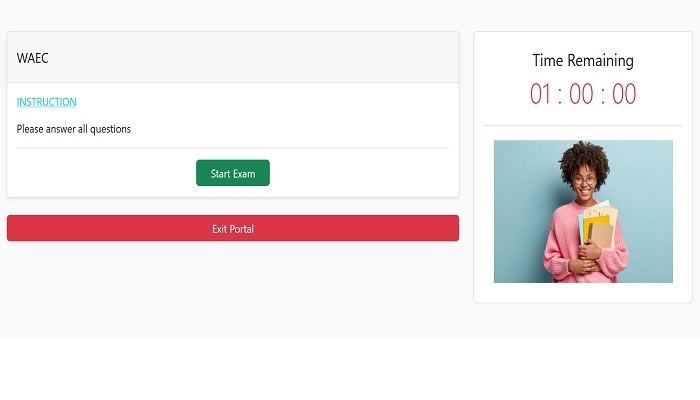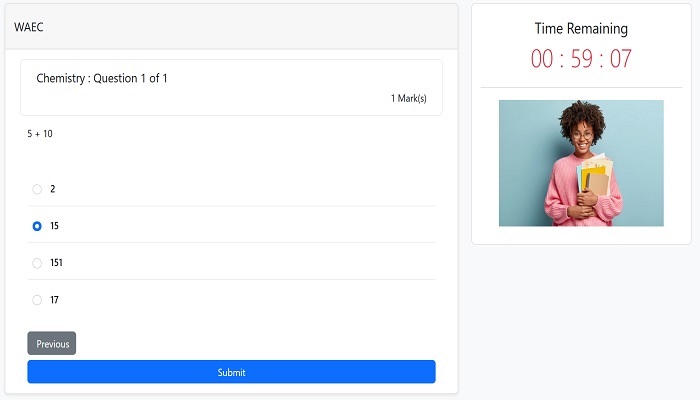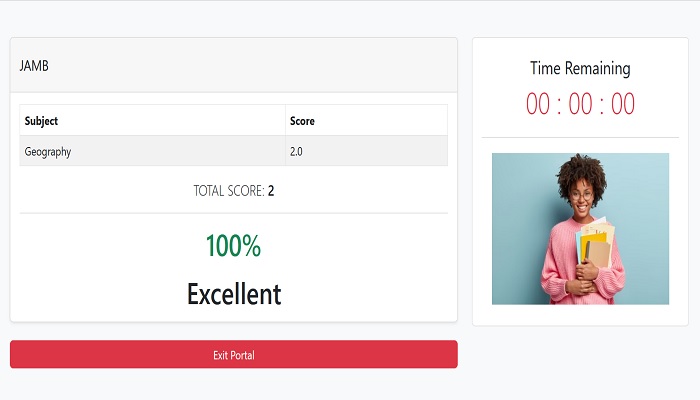 **DISCLAIMER**
Using our script you will be 100% responsible for your web security. We have done our best to make sure this script is highly secured, but we do not give any guarantee. And as well we will not be linked to any loss or damage you may encounter while using this script.
We do not guarantee that our scripts are not hackable, if you are using our script you will be responsible for your cybersecurity.
Our scripts are built for educational and research purposes, we do not support using them for illegal or illegitimate purposes, using it is fully at your own risk.
**SECURITY**
On your cPanel/server it is advisable to activate 2FA for a better security. Once a hacker is able to hack into your server they will have full access to every script and database on it.
The most sensitive thing on most scripts are the wallet addresses and payment gateways (if any). We strongly advise you create a user account where you will monitor the wallet addresses and other thing your site users are seeing on their end. This will help you easily detect most abnormalities that may occur on your site.
**BACKUP**
Anytime you want to make an edit to the code always remember to take a full backup of the file and database, so you will have something to fall back on if you encounter issues.
Always use a hosting package that provides automated backup of your file on daily or/and weekly bases as the case may be. This will help you to always restore your site to its previous state if need be.
**DOMAIN NAME**
While purchasing a domain, that's if you choose to take your site online, it is always advisable to buy a domain name that is not similar to an existing name on the internet, to prevent your site to be seen as deceptive.
Related Tags: cbt php source code | online exam php script free download | online exam script nulled | online exam system | php code for computer based test| cbt web project in php.
MORE DOWNLOADS