Coming to this page, am sure that you are looking for an outstanding courier management system, and is exactly what we have for you.
Over the years we have developed several online courier management software scripts, and we now know the requirements and features needed by the majority of those that owns and manages courier logistics website.
Based on this, we are glad to introduce Prime Cargo to you, which is a five-star rated courier cargo and logistics management script which can be used to create that outstanding courier and logistics company.
The Prime Cargo Script is developed in PHP/MySQL. and it suits any form of logistics and cargo firm. This script will assist courier companies to manage all their shipments with ease, it also simplifies their work from all their branches.
In addition to the user login and admin login dashboard, the software provides an auto-generated tracking code what the client/customer can use to track every shipment they process.
If a customer creates an account on the platform, with their email, the system will be able to fetch all the shipments made by that email address over the years. This means all shipment made before the customer create an account are all well documented.
If a customer is not registered they can as well still check their every package tracking from the front end, with this you can give anyone your tracking code to check your shipment.
A registered user on the prime cargo courier script can create shipments for the user dashboard which will have to pend the admin approval.
On this our latest logistics courier script we also implemented payment gateways, to expand the system so it can be used to manage payment.
Price is now added as part of the shipment property, which will appear on the receipt.
The receipt to this courier script is printable by both the admin and the login user who send the shipment.
Shipment history is also well implemented with map features, the history shows the movement of the shipment which is added and modifiable by the admin.
All the admin needs to do is to add the longitude and latitude of the current location and the prime cargo courier script will automatically add the map.
On the readme file that comes with the courier script, we added a link that can be used to get the longitude and latitude of every location easily, all you have to do is to enter the address.
If the longitude and latitude are not entered the system will automatically place the world map on the designated spot.
This courier script comes with an outstanding front-end design with well-written content. so you won't have to stress yourself a bit after purchasing this logistics tracking courier website script.
You will find a list of some of the special features of this script listed below. There is also a short demo video below this page you can also watch it.
More Scripts From DigitalwebPlus
Features of Prime Cargo Courier Website Script
Responsiveness: It is 100% responsive, that is to say, it will look perfect on all kinds of devices including tablets and mobile phones.
Front end: Comes with an amazing logistics front end (landing page) with multipage and well-written content which is easy to edit.
Admin dashboard: the admin dashboard manages most of the functionalities of the site.
Admin functions: Can create users from the panel, create shipments, manage shipments, create shipment history, create payment methods, and many more.
Users dashboard: Users can register and have a dashboard where they can manage all the shipments linked to them.
Shipment: Both admin and users can create shipments. But the user is more limited when creating a shipment, and all the user shipments will await admin approval.
Map: It comes with a built in map system which can be entered by the admin and display on the tracking result page. The map will display to most recent location in the tracking history.
Payments: The admin creates the payment methods he wants, the payment system perfectly supports cryptos and PayPal.
Shipment receipt: The admin can print receipts for every shipment. As well login users can print receipts created by them. You can view each shipment receipt and download it as pdf directly.
Email: This courier script sent emails almost on every spot. Email is sent when a shipment is created and also when shipment history is created.
Admin settings: where you can add the webmail that sends emails, as well as the logo and other vital information on the site.
Shipment information: includes; Expected delivery date, Date Shipped, Shipment Status, Receiver Name, Receiver Email, Receiver Address, Sender Name, Location, Sender Address, Quantity, Weight, Service Type, Package Description, and many more.
Packages: on the courier script the admin can create multiple packages which will nicely describe the package shipment.
Variety: this is more like the shipment type, as the admin of the prime cargo courier script can create, delete and modify the varieties. One of the varieties will be selected during shipment creation to describe the kind/type of shipment.
Watch the demo video below
Details Courier Management System
| | |
| --- | --- |
| Script Name | Prime Cargo (the name will be necessary if you want to purchase this script) |
| Admin Username | see read me file |
| Admin Password | see read me file |
| Admin Login URL | /admin |
| Customers Login URL | /dashboard |
| Languages | HTML, PHP, MYSQL, JavaScript, and CSS |
| Database | Generates automatically (SQL also inclusive) |
| Contains | 313 files |
| Download Type | Zip file |
| PHP Version | 7.4 |
| Download Size | 10MB |
| Status | Tested and working perfectly online and offline |
Script cost ₦80k or $100
If you are interested in this script and don't want to pay online, chat us up on WhatsApp or give us a call on +2348035606050 to send our bank details. We also accept payment in Bitcoin, both for Nigerians and non-Nigerians. Simply contact us and we will provide our bitcoin wallet address.

We can also help in the installation and further customization
NEED A WEB DEVELOPER?
CALL: +2348035606050
WHATSAPP: +2348035606050
See More Images Below
Front End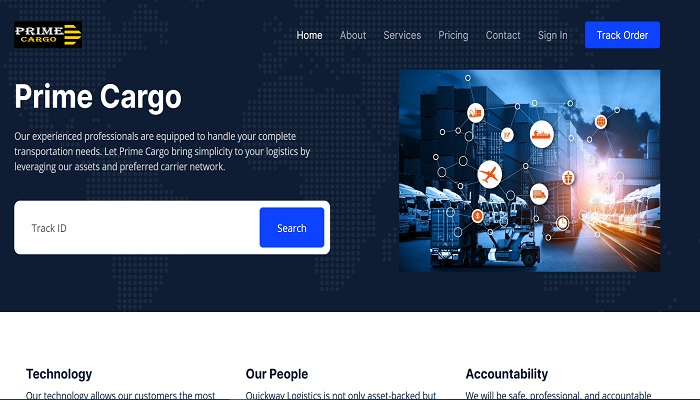 Track Result Page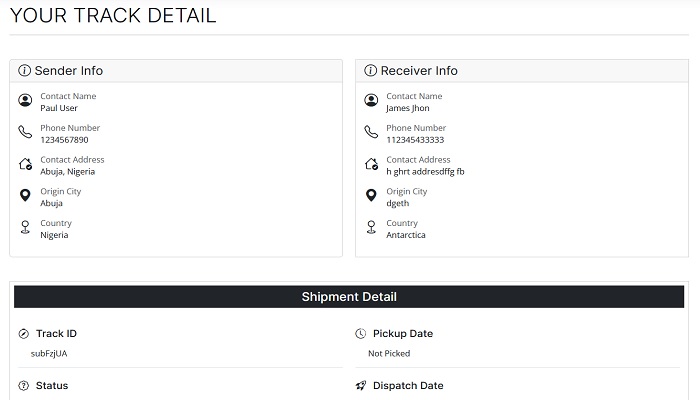 Admin Dashboard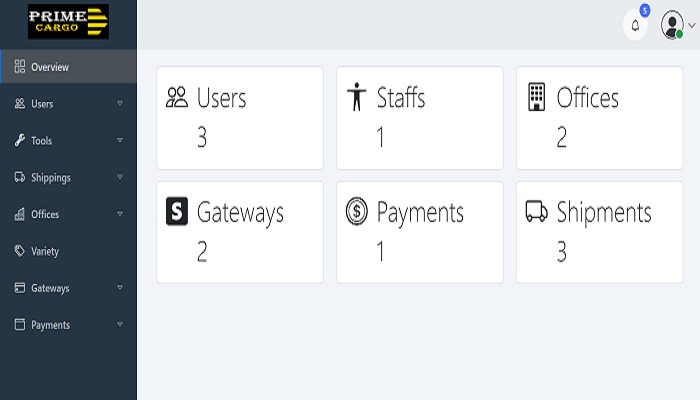 Users Dashboard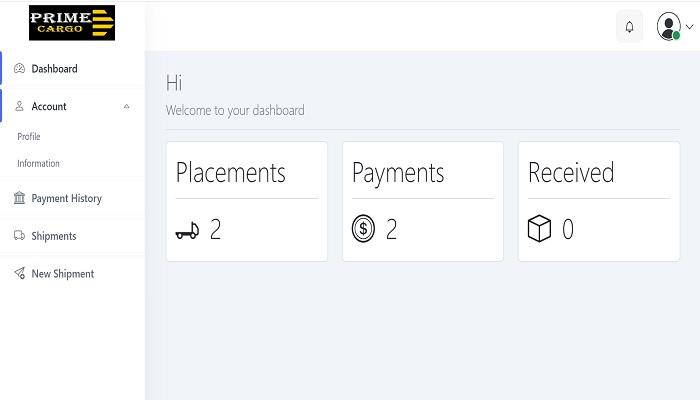 Login Page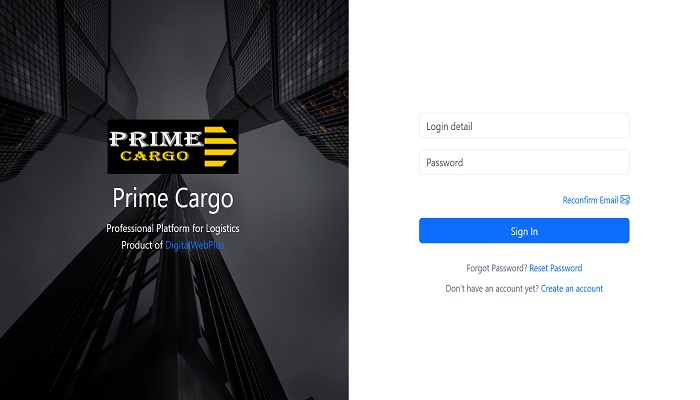 MORE DOWNLOADS